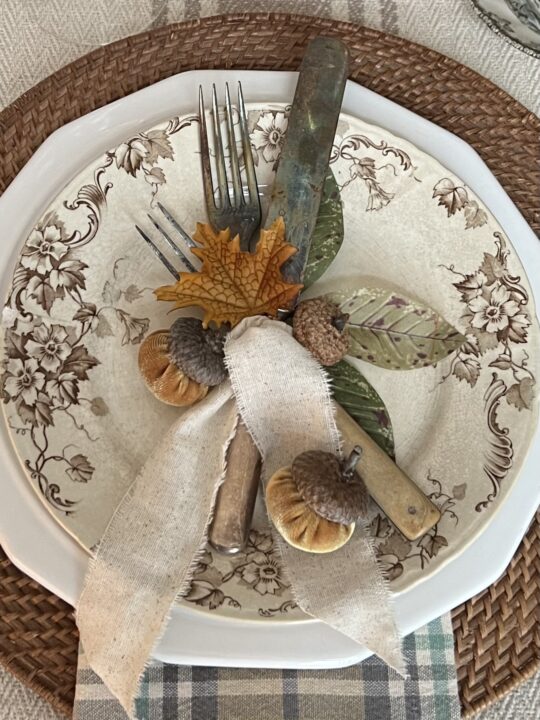 Last year this place setting was used on my Thanksgiving table, with seven more just like it.
As much as I still love it, this year I think I'll change the napkins to a cloth brown gingham print, or an ivory and brown block print.
My "look" is collected, curated, comfortable, casual, and always cozy, which is how I want my family and guests to feel.
There is nothing I like better than planning how my table will look. My mother told me years ago that "first impressions" are very important and she wasn't talking about me, but rather how to set a pretty table for guests! I spend more time thinking about the table, the "presentation" of the meal, than the actual meal.
Can't help it!
Are you like that or is it just me?!!
Thanksgiving is my favorite holiday, a time to truly gather around the table filled with family and/or friends with grateful hearts. A time to concentrate on and enjoy each other. There is no pressure of last-minute shopping and wrapping, wondering who wants what, what size, can it be refunded and returned? Where did I put my list with everyone's sizes on it?!!
I appreciate the day itself; the actual reason why Thanksgiving was set aside as a national holiday. This is more than a day of rest after the harvest has been completed, it's a day of gratitude. A pause to praise and be thankful, filled with "thanksgiving".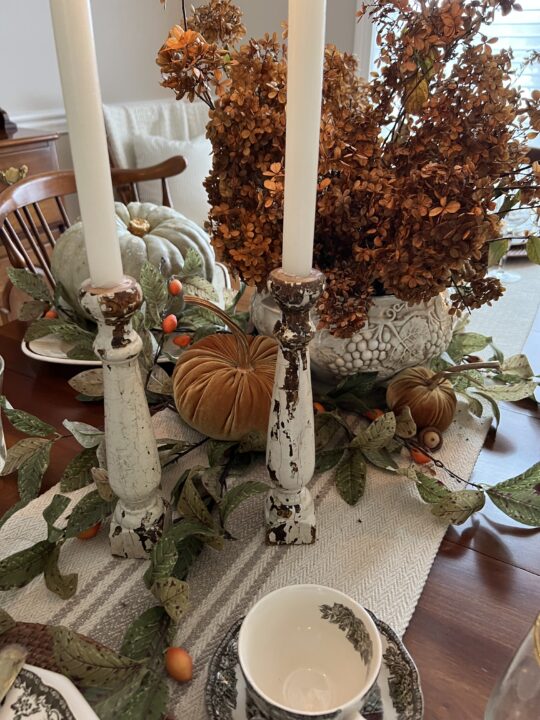 Pumpkins and acorns, both real and faux, are gathered to use as decoration for the harvest table.
What is your favorite item, real or faux, to use as decoration for Thanksgiving?
I'll be sharing more decor, tablescapes and ideas as the holidays draw near.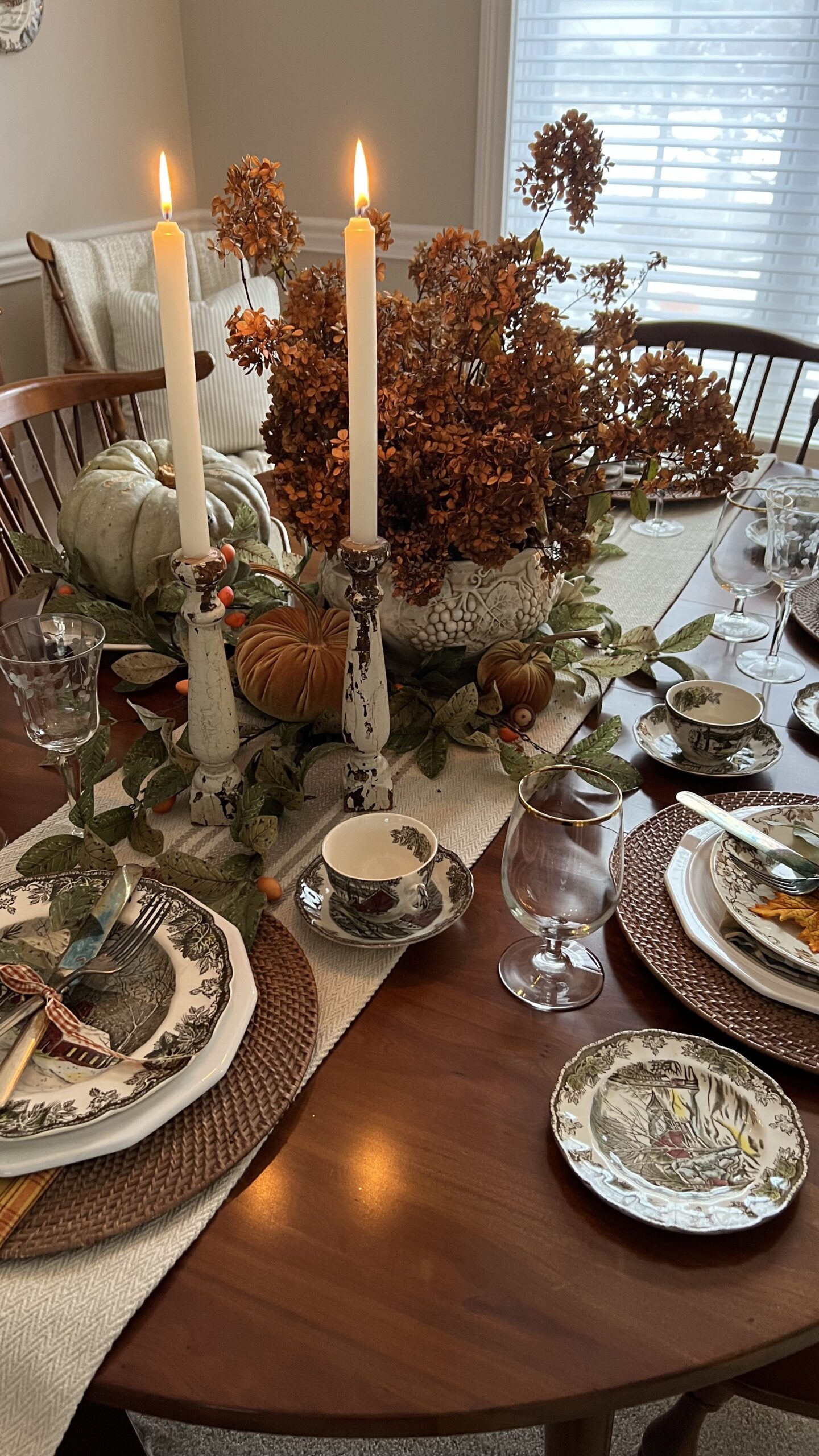 Tabletop full view. A Fall table, or perhaps for Thanksgiving, it's multi-purposed.
One more thing, if you have any ideas to share, questions or requests, please jot it down in the comment boxes. Would so love to hear what you're up to!
Blessings,