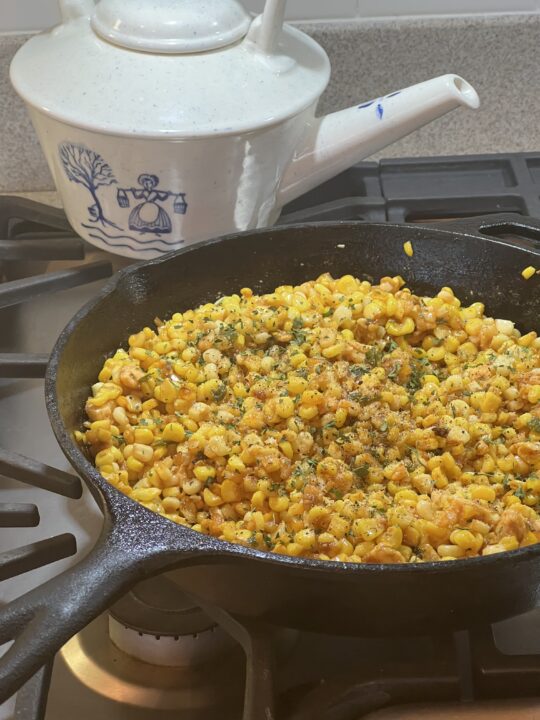 The first time I made this skillet corn dish, I took it to a family Memorial Day get together. I didn't have to wonder very long about whether or not they'd like it, at least eight adults asked me for the recipe! Luckily, it's easy to remember. I've made it several times since then, and with Thanksgiving coming soon, this might be the perfect "Pilgrim-approved" side dish on your holiday table.
Recipe for Browned Butter Sweet Corn:
Start with 8 small-medium ears of corn, clean and cut the corn off of the cobs.
Dice a medium head of garlic, or 8 cloves of garlic
Brown 2 tbs. butter in the skillet over medium heat
When butter smells "nutty", add the corn and garlic to the skillet,
Add 2 more tbs. butter and 2 oz. cream cheese, softened, melt together.
Add spices: salt, black peppercorns ground, and smoked paprika.
Add in 2-3 more oz. of cream cheese, and melt, keep stirring slowly.
Lower temperature, stir slowly and cook for 8 minutes until all is melted and mixed well for 8 minutes. The corn will have a little crunch when you bite into it. To soften, extend the cooking time.
Taste, add more spices if you prefer, then add honey or syrup, two slow pours around the skillet! (I used three spins around the skillet).
Garnish with diced scallions (green tops), parsley chopped, or a touch of paprika,
and Enjoy!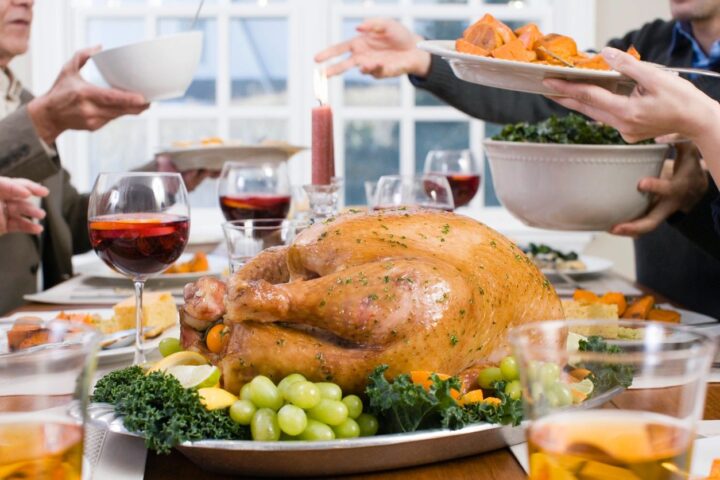 Any holiday meat, no matter how it's prepared, will pair well with this savory and sweet corn dish!
However,
When I make it, I can't help but get all "creative", and add a few extras of my own!
The first time I made it, I used the above recipe. This is the one that everyone loved so much. The second time, I diced a small jalapeno, kept a few seeds, to add some heat, but not too much, and I always garnish until I can see it, a bit heavy handed with parsley or green onion tops, those are my two favorites, the bright green just pops against the yellow corn!
Remember: you eat with your eyes first (according to my mother)!
Most importantly, you can use canned corn, frozen or fresh! You'd have to drain the canned corn, that's the only "extra" I can think of. Your preference, use what you have.
Give it a try, and you'll be known as this year's Holiday Hostess with the Mostess !!!
Hugs,